Our webinars offer insightful conversations with industry experts
Watch now for insights, in-depth discussions, ideas for fall prevention, and much more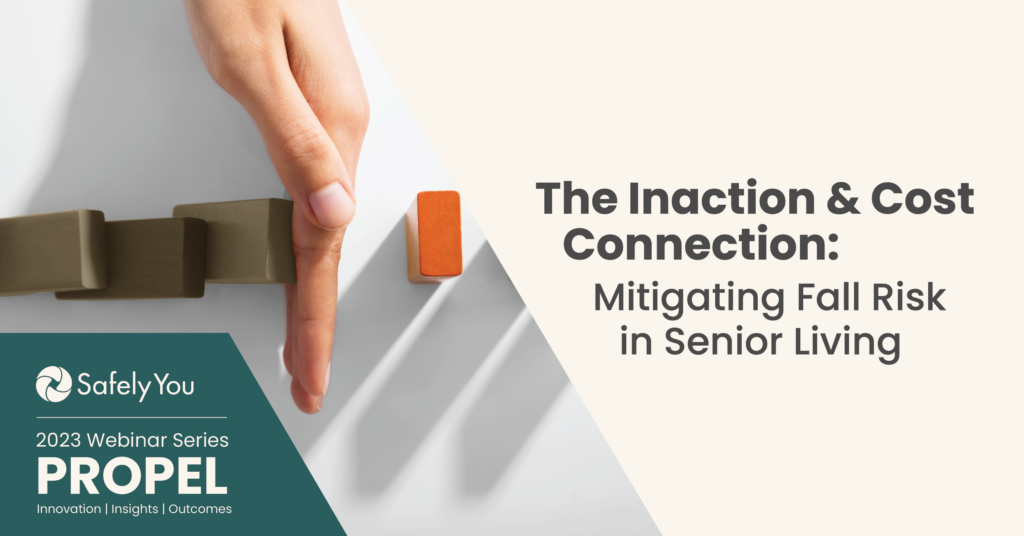 Investing in fall prevention saves on costs. Not taking action costs more.
That's the inaction and cost connection. Join us on Tuesday, Sept 26, as our panel of insurers, innovators, and operators explore solutions to successfully mitigate fall risk in senior living and surpass industry benchmarks for care quality, occupancy, and NOI.
You'll hear from attorneys specializing in senior living law about the implications of fall-related incidents. And we'll share insights from our analysis of more than 100,000 fall events in senior living—data only SafelyYou has—that will empower you to take action today, leveraging proven interventions and world-leading innovation to keep residents safer and your costs lower, improving well-being for residents and financial health for communities and other stakeholder across the senior living ecosystem. Like you.