SafelyYou means improved resident well-being and increased length of stay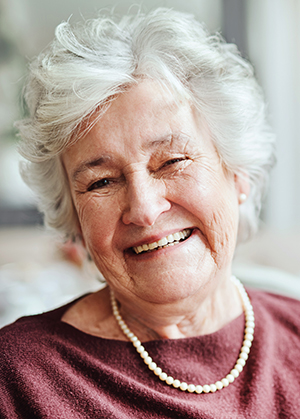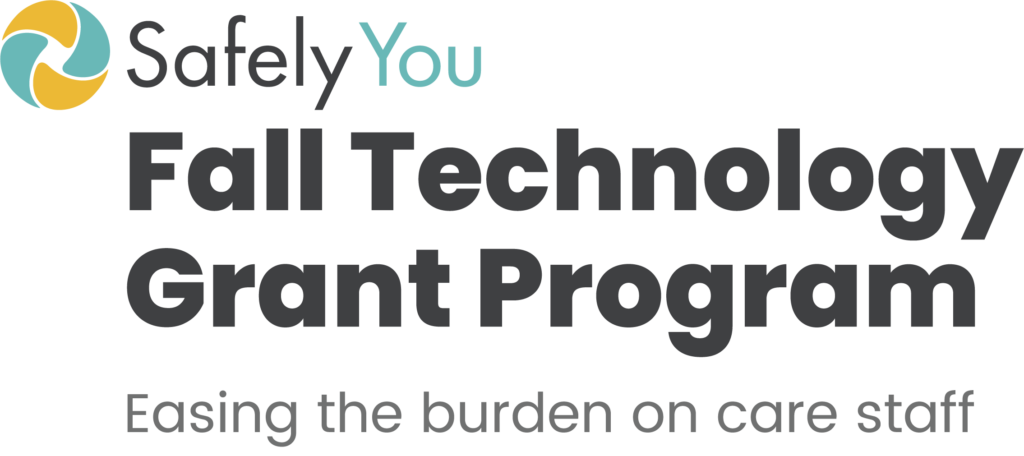 Deadline extended to December 15, 2021
A SafelyYou grant supports your residents, your staff, and your fall management goals. Each grant covers the cost of implementation for SafelyYou's fall detection and prevention program,* which helps make better-quality care easier for frontline staff to provide.
*Implementation provided with committed term for the monthly subscription cost. Implementation coverage requires a 15-bed minimum in one community. Applications accepted through midnight PT on Wednesday, December 15, 2021.
We're helping create environments where residents are safer and want to stay longer
SafelyYou is reducing falls by 40% and ER visits resulting from fall by 80% in the senior living communities we serve. That means residents are safer—and they're choosing to stay longer in communities that use SafelyYou. In fact, we've helped communities extend length of stay by 2X. 
But SafelyYou doesn't stop there. We're passionate about dementia care, offering dementia awareness training combined with fall prevention education through SafelyYou University. And we've taken a closer look at the experience of a dementia resident and shared our learnings, so your direct-care staff can provide more effective dementia care, giving you a market differentiator.
Find solutions to senior living challenges. Read our whitepapers.
What and who will help reduce risk and deliver the highest quality care to see the greatest returns?
We'll answer that question and more in our April webinar, focused on all things value-based care. Join our expert panel as they:
discuss the differences and benefits of value-based care models
share the business results of these trending models
provide insights into the path forward for senior living and adoption of value-based care
We'll also explore how value-based care enables your communities to innovate and unlock even greater clinical and business success, making available the technology you've been interested in but didn't have the means to implement. With a value-based care model, you can empower your on-site teams with tools and resources to deliver exceptional care, driving both outcomes and income.
Vitality Living protects residents and revenue, preventing seven fall-related move-outs across two communities in two months and saving over $175,000 annually.
Falls are an enormous challenge across the senior living industry, and Vitality Living is no exception to that. They had memory care residents with multiple falls who were high risk—and moving out at a high rate. See how Vitality Living partnered with SafelyYou to prevent seven fall-related move-outs across two communities in two months, saving over $175,000 annually.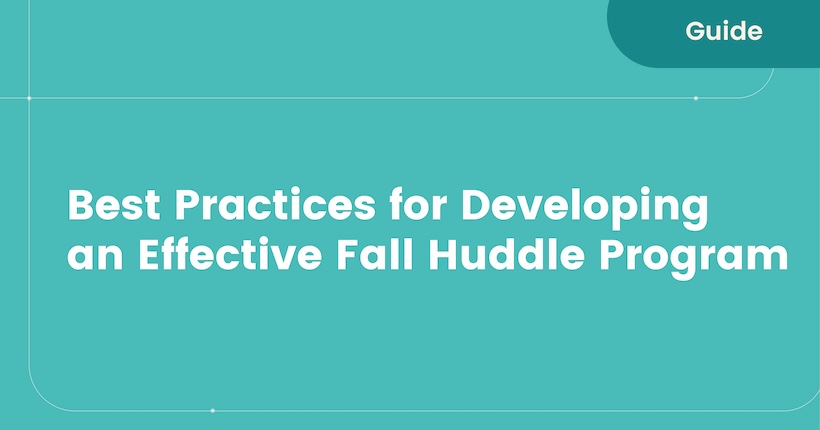 Best practices for developing an effective Fall Huddle program
We've witnessed more than 20k falls and have collected best practices for the most successful fall huddles. See how they help analyze fall incidents, ensure accurate reporting, improve coordination among team members, and determine what actions to take to prevent future falls.
Find the most recent and relevant news
Our blog posts shine a light on the latest developments for all things fall prevention, so you can stay current and leverage the findings in your communities.
Find everything fall-related you need
Our resources page connects you to helpful tools, training and education, whitepapers, articles, and case studies, and the fall prevention community.