Welcome to the Fall Huddle Hub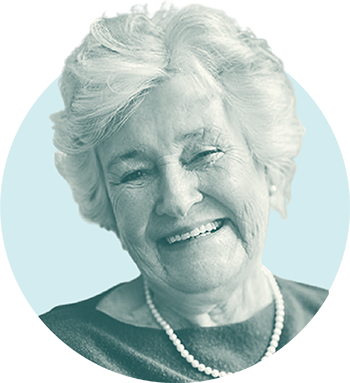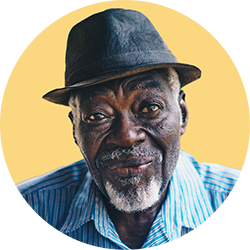 You'll find everything you need to conduct successful fall huddles in your communities
Post-fall huddles are critical for preventing repeat falls and improving quality of care. So, we want to make sure you have all the resources you need to conduct effective fall huddles—that's why we created the Fall Huddle Hub.
From whitepapers and webinars to articles, case studies, and tools, this page provides the support you need for your fall huddle planning, plus the opportunity to connect with others in the fall prevention community, nominate a fall champion, and enroll in SafelyYou University.
Have a fall case for the SafelyYou experts to review?
Request a fall huddle on demand. You'll get the support and insights of our experts for your most challenging fall case—free.
Find the latest thought leadership from SafelyYou and other industry experts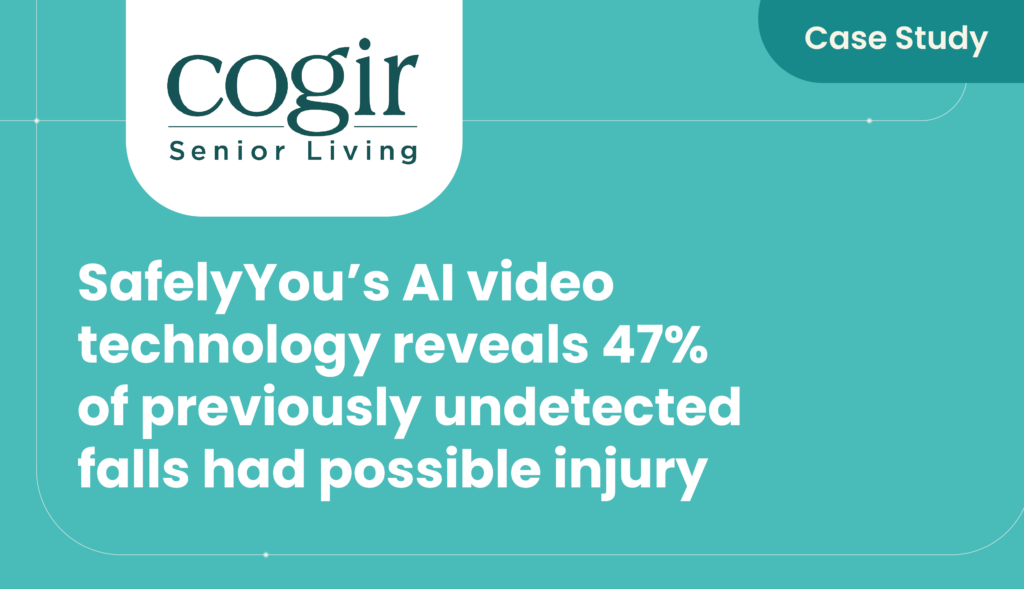 These silent falls could lead to claims of $296k per incident.
For Cadence Senior Living, a Cogir company, SafelyYou provided insight into silent falls, which meant immediate care for residents. These falls—in which residents self-recover—go unreported by the resident, and can result in injuries that go unknown or untreated, putting both the resident and community at great risk. See how SafelyYou detects these falls, helping to protect residents and communities. And preventing unfounded abuse and neglect claims resulting from injuries of unknown origin—which average $296k per closed claim.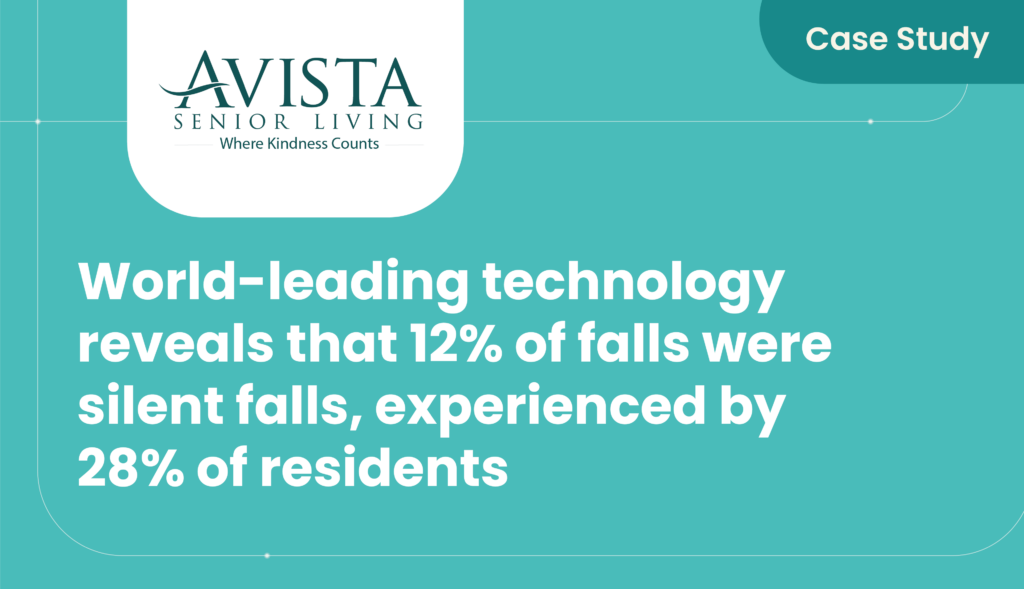 For Avista Senior Living, innovating meant silent falls were now detected, risk of injuries of unknown origin were now mitigated.
Avista wanted to reduce falls in their communities, reducing risk and creating better outcomes for residents. So, they began a pilot with SafelyYou, providing world-leading technology and 24/7 remote clinical support to Avista residents and staff. They found that just 1% of resident falls required an ER visit, while 12% of all falls were silent falls—with the possibility for injuries to have otherwise gone unknown and untreated—experienced by 28% of residents. Download the case study to understand the full impact.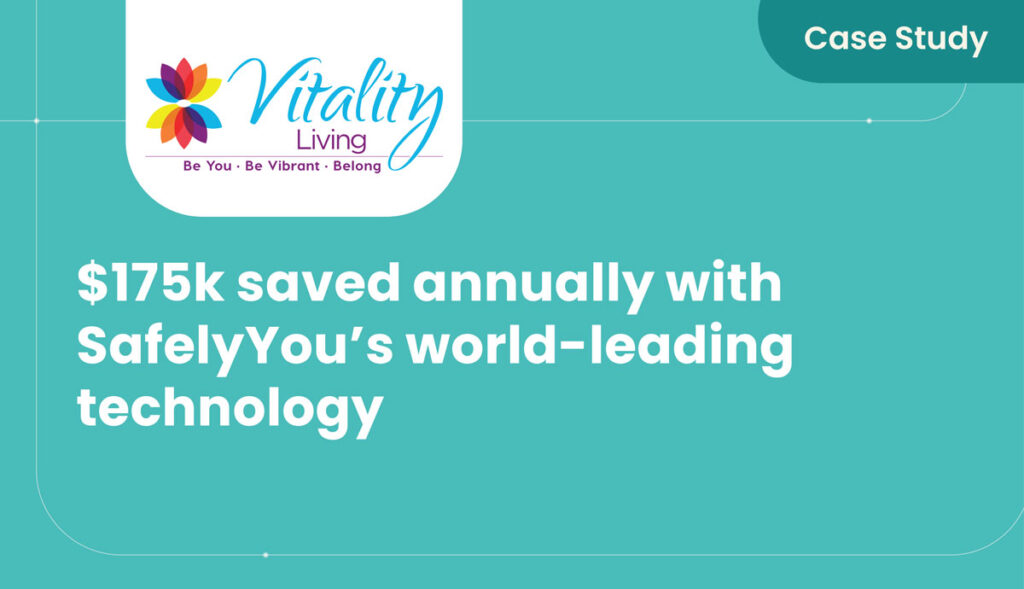 Vitality Living protects residents and revenue, preventing seven fall-related move-outs across two communities in two months and saving over $175,000 annually.
Falls are an enormous challenge across the senior living industry, and Vitality Living is no exception to that. They had memory care residents with multiple falls who were high risk—and moving out at a high rate. See how Vitality Living partnered with SafelyYou to prevent seven fall-related move-outs across two communities in two months, saving over $175,000 annually.
Get downloadable tools to support your fall huddles
See the opportunities for your fall management program
Get an assessment from the SafelyYou team. We'll conduct a full review, sharing ways to build on the areas where you're strong and strengthen the areas where you need to grow.
Our National Fall Huddles cover all things fall prevention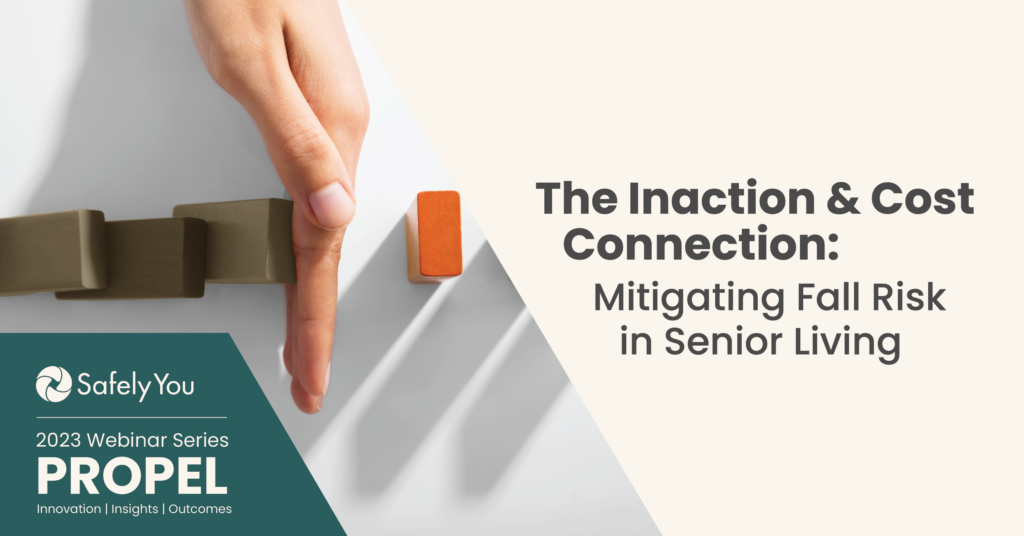 Investing in fall prevention saves on costs. Not taking action costs more.
That's the inaction and cost connection. Join us on Tuesday, Sept 26, as our panel of insurers, innovators, and operators explore solutions to successfully mitigate fall risk in senior living and surpass industry benchmarks for care quality, occupancy, and NOI.
You'll hear from attorneys specializing in senior living law about the implications of fall-related incidents. And we'll share insights from our analysis of more than 100,000 fall events in senior living—data only SafelyYou has—that will empower you to take action today, leveraging proven interventions and world-leading innovation to keep residents safer and your costs lower, improving well-being for residents and financial health for communities and other stakeholder across the senior living ecosystem. Like you.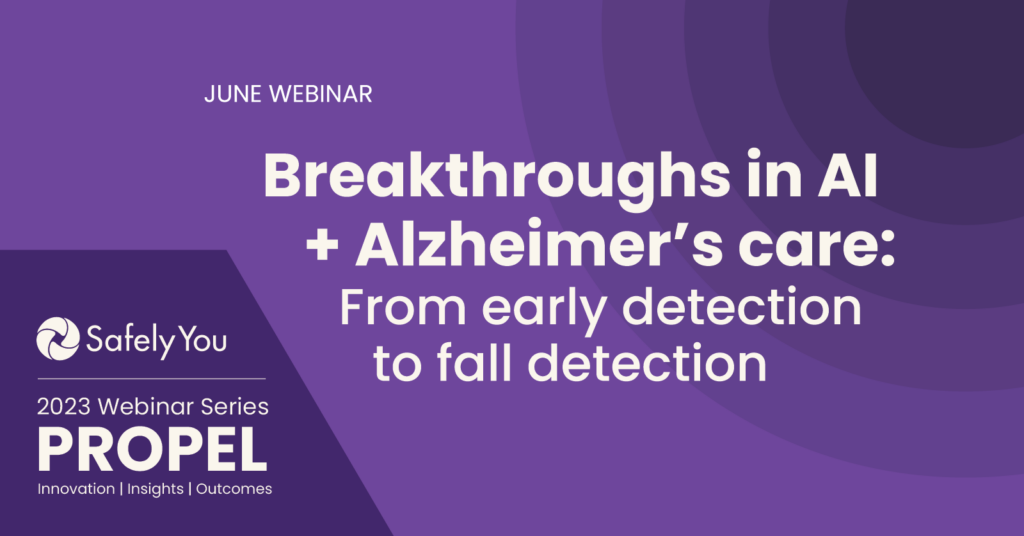 Explore what now and what's next for revolutionizing Alzheimer's care
Hear an AI pioneer and an Alzheimer's leader discuss the clinical impacts of AI in Alzheimer's care, joined by SafelyYou's CEO, as well as our VP of Clinical Success.

We'll review new research, the effectiveness of technology as the disease progresses, and the good that AI is doing—and has been doing for years—to support those living with Alzheimer's as well as those who provide them care.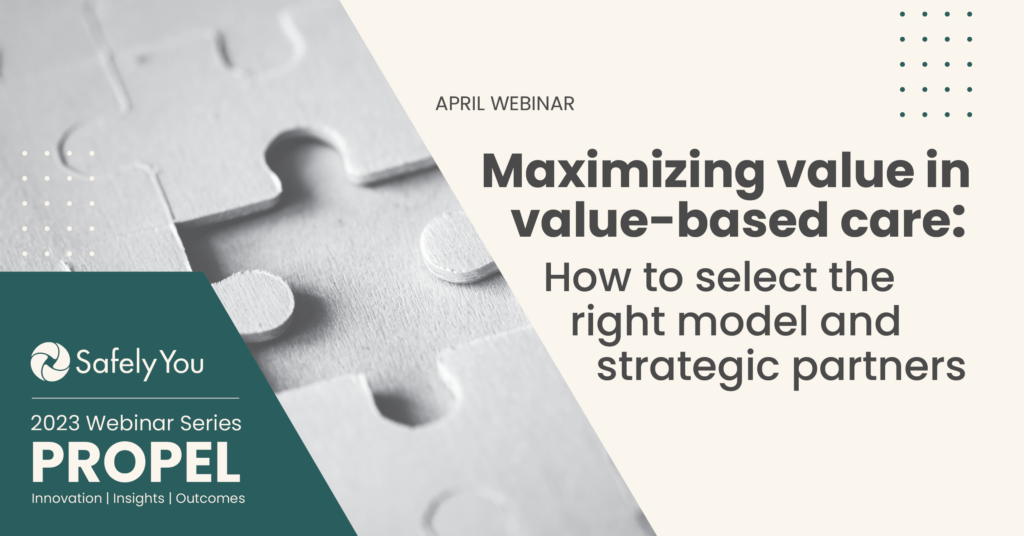 What and who will help reduce risk and deliver the highest quality care to see the greatest returns?
We'll answer that question and more in our April webinar, focused on all things value-based care. Join our expert panel as they:
discuss the differences and benefits of value-based care models
share the business results of these trending models
provide insights into the path forward for senior living and adoption of value-based care
We'll also explore how value-based care enables your communities to innovate and unlock even greater clinical and business success, making available the technology you've been interested in but didn't have the means to implement. With a value-based care model, you can empower your on-site teams with tools and resources to deliver exceptional care, driving both outcomes and income.
Meet our Fall Champion Heroes
They're standouts among the outstanding front lines of senior living care staff, and we value their tireless efforts to create and maintain safe environments for our loved ones every day. We're proud to recognize them for their dedication.
Know a Fall Champion Hero?
It's the first program of its kind, bringing together dementia awareness training and fall prevention education, taught by our experts. Only SafelyYou has witnessed and reviewed 20k falls, uniquely positioning us to teach fall prevention best practices with the person-centered approach needed to meet the needs of those living with Alzheimer's and other forms of dementia. You'll get all this knowledge and training for free, to help you elevate dementia care and prevent falls in your communities.
Read our most recent blog posts
Keep up with the latest from SafelyYou on our blog. You'll be among the first to know about upcoming National Fall Huddles, recent articles, emerging case studies, and more.