We're making an impact in senior living. Here's proof.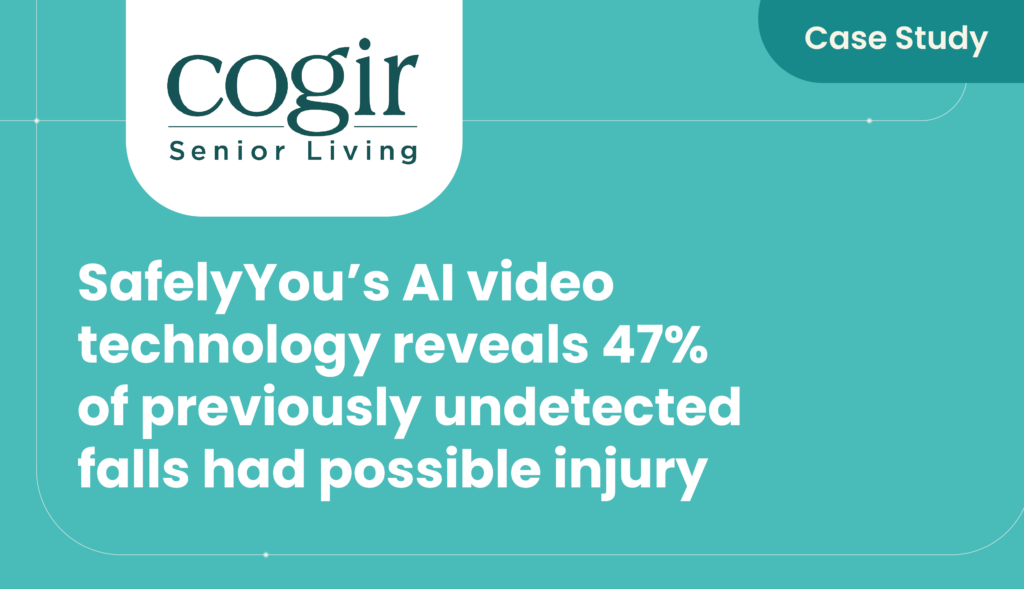 These silent falls could lead to claims of $296k per incident.
For Cadence Senior Living, a Cogir company, SafelyYou provided insight into silent falls, which meant immediate care for residents. These falls—in which residents self-recover—go unreported by the resident, and can result in injuries that go unknown or untreated, putting both the resident and community at great risk. See how SafelyYou detects these falls, helping to protect residents and communities. And preventing unfounded abuse and neglect claims resulting from injuries of unknown origin—which average $296k per closed claim.