Get a proven solution to reduce falls and increase NOI
SafelyYou's real-time AI video technology is trusted by the leading names in senior care.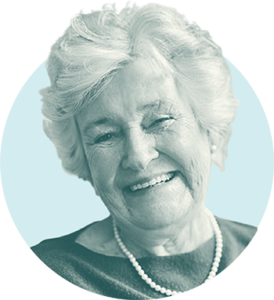 Drive outcomes and income with innovative care
You can transform senior care in your communities with SafelyYou's world-leading, real-time AI video technology and 24/7 remote clinical team. SafelyYou has seen over 100,000 on-the-ground events—more than anyone in the world—enabling a level of predictive, person-centered care that was never before possible. We not only help detect and prevent falls, but also provide insights that empower you to better support your care staff, reduce risk, and increase revenue. So, you can improve your bottom line.
Increase fall detection, reduce fall rates
SafelyYou detects more on-the-ground events, prevents unnecessary ER visits, and helps reduce fall rates. It means residents have better outcomes and receive the right level of care when they need it—and families and operators avoid undue costs.
detection of on-the-ground events
You can trust in technology that is accurate and reliable.
fewer fall-related er visits
Communities, insurers, and families save on time and costs.
fewer falls
Residents are safer, staff can focus on quality of care, and families have greater peace of mind.
See why SafelyYou is the right choice
Do you know what falls are really costing you?
Falls are a $50-billion-a-year crisis for our health care system. 
See what nearly 400 executives and care providers across senior care say about their impact, including the true cost—emotional, physical, and financial—of falls.
Long-term gains, short-term benefits, too.
The right technology partner helps put your communities' goals within reach, with both immediate and extended returns. 
See why investing for the long-term, while also benefiting in the short-term, means you can reduce fall claims over time, and reduce falls and increase NOI at the onset.
SafelyYou Pays for Itself
You're ready to embrace AI-enabled care.
Now, how do you fund it? You have more power to get the rates you want with the higher-quality care SafelyYou helps you provide. 
Plus, the ability to drive move-ins—and avoid fall-related move-outs—increasing both your occupancy and revenue.
We partner with industry leaders
1Church Mutual is a stock insurer whose policyholders are members of the parent mutual holding company formed on 1/1/20. S.I. = a stock insurer.