Get optimized revenue for the care you provide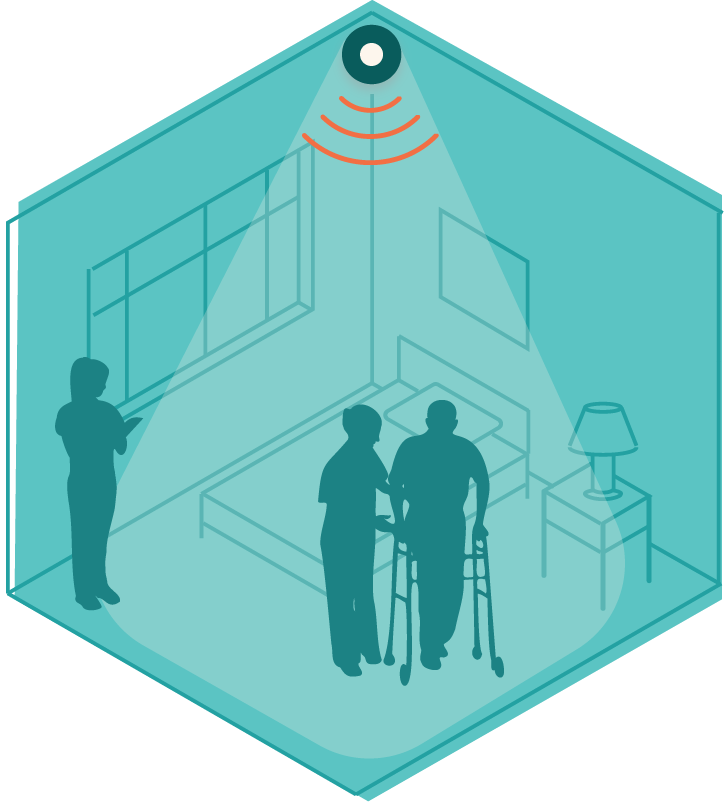 Introducing care tracking that aligns your labor to your care plans
SafelyYou Clarity™ is an industry first and an industry must: community-wide care tracking so you can ensure accuracy in billing, better allocate resources, and optimize your revenue. All without asking for additional effort from your staff—or using wearables. SafelyYou Clarity™ is 100% hands-free, automated, and empowers you to:
Why accurate care tracking and better-utilized resources are critical
Care needs are increasing
of Assisted living residents have 3 or more chronic conditions1
Staffing is still a crisis
turnover across senior care2
Overworked staff increases risk
OR MORE are 3x more likely to make medical mistakes3
Privacy and security. We have it covered.
An industry first:
know exactly when care is provided, every time.
SafelyYou Clarity™ is an industry-first technology, offering a new level of protection and performance, powered by our next-generation Omni AI engine. This breakthrough delivers:
Real-time resident and staff presence
Identify and measure when and how long staff and residents are in a room
Alerts based on care context 
Notifications for when residents are above or below your care plan
No interaction needed 
Ambient, always on, requires no wearables, no necessary staff interaction, and no additional equipment
An industry must:
AI to optimize billing and better utilize resources.
Success today means maximizing margin and making the most of staffing.
SafelyYou Clarity™ helps you do both. Get reporting so you can:
Measure staff to resident care
Track staff care time with residents automatically and accurately, so charges reflect the level of care provided
Initiate assessments sooner 
Identify increased care time, initiating assessments for change of condition sooner
Optimize workload
Identify when staff are overburdened or underutilized in real-time, making the most of team resources