When residents have an increased fall risk, you risk accruing costs for the outcomes. In fact, the latest CNA report states that 75% of fall claims close with payments.
Austin Elkin, Senior Vice President, Healthcare Professional Liability at Berkshire Hathaway Specialty Insurance, and one of our expert panelists for our September webinar, adds, "The absolute majority of claims in the senior care setting come from falls…and I would say you could argue that 80-90% of claims are somehow related to a fall."
He joined legal experts, operators, and innovators in a discussion of mitigating fall risk in senior living—and the cost of inaction in fall prevention.
He joined legal experts, operators, and innovators in a discussion of mitigating fall risk in senior living—and the cost of inaction in fall prevention.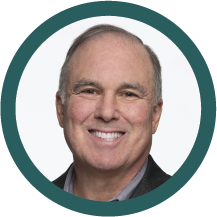 Families seek out senior living communities because their loved ones are experiencing falls. However, falls won't immediately stop with a move into your community. Let the family know upfront what to expect—and what mitigation measures you can take—to best support their loved one.
When falls occur, ensure that you're documenting all the steps you're taking and all the interventions you're putting into place, not just repeatedly filling in blanks with the same response. Capture what was found at the fall scene, as well as how you shared information with the family. This is not only an opportunity to document the event for support you may need later, but also an opportunity to demonstrate your expertise in fall prevention, based on how your team responds and implements interventions.
Legal expert and webinar panelist Joel Goldman, a partner at Hanson Bridgett LLP who has spent more than 40 years representing operators, owners, and developers of assisted living communities, shared the results of a case in which the community entered the exact same notation for each of a resident's repeat falls, "All they did was rubber stamp a pretty meaningless sentence…that was a seven-figure settlement."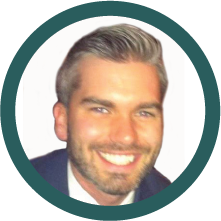 Relationship building is key to success in senior living, and it's especially critical in fall risk mitigation. Building those relationships begins with clear, consistent communication. Always inform families of any falls that occur for their loved one and share with them the steps your team is taking to help prevent another fall from occurring. Doing so gives families a clearer picture of their loved one's condition and helps to build trust between the family and your organization.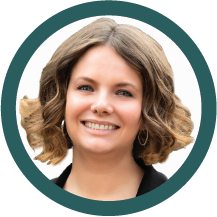 Leverage innovation, insights, & data
All our panelists stressed the need for implementing fall prevention measures, leveraging tools and technology, and identifying trends in data. Advanced innovation like SafelyYou was called out for the insights it provides, and the impact that has both on providing more person-centered care and driving financial goals for communities, too. SafelyYou not only reduces falls by 40%, but it also identifies true fall rates, showing that 40% of the time, residents go to the ground intentionally and are unable to get back up without assistance.
Holly McMurray, EVP of Care & Compliance at Cogir Senior Living says of SafelyYou, "Had we not had these insights, and been able to put interventions in place that actually impacted this resident, we were on a course for discharge…In an occupancy-challenged environment…keeping that back door closed and not having to discharge residents who are truly appropriate for your care setting can have a profound impact on the financial wellness of your organization."
To hear the full discussion of how to successfully mitigate fall risk in senior living, the costs for not proactively implementing fall prevention tactics, and real-world success stories from stakeholders across the senior living industry, watch our webinar, The Inaction and Cost Connection: Mitigating Fall Risk in Senior Living.
To learn more about how SafelyYou can help you reduce falls and risk while increasing retention and revenue, reach out to us at [email protected].