Where Silicon Valley's innovators joined the senior living industry's influencers.
At the end of August, we brought together leaders from both Silicon Valley and the senior living industry to connect, collaborate, and create change, designing a better future for seniors. As the summit unfolded, guests were able to share perspectives, sometimes competing priorities, and the universal desire for more open communication between VCs, capital partners, innovators, and senior living executives. So, we began to develop a blueprint for new phases of excellence and evolution in senior living. 
Key takeaways we established to put our learnings into action:
Make the most of innovation: Focus on today's AND tomorrow's needs
Senior care providers are being pulled in countless directions every day, so it can be a challenge to shift focus from immediate needs to evolving new and better solutions. But with the right internal resources and strong external partnerships, providers can solve daily challenges and still look to future ways of improving quality of life for seniors in their communities.
Forge strategic partnerships: Find trusted technology partners to drive innovation
Senior living executives and VCs are not often in the same room. That's part of why the summit exists. Bringing these two groups together empowers an exchange of ideas and insights that can help drive the senior living industry forward.
Measurement matters: Identify, communicate, and measure goals
Clear goals and timely feedback are critical to any business plan, and technology in the senior living space is no different. Optimizing innovation requires ongoing measurement and strategic conversations around any insights gained.
Our panels were collaborative conversations, inspiring an open exchange of ideas and the space for radically honest communication.
In our opening session, we explored how operators approach innovation, including the biggest challenges they face in adopting new technology, as well as their willingness to take on risk coupled with these advancements. We examined how they find success with capital partners when the innovation aligns with their communities' goals, but there's misalignment in the partnership goals.
Justin Dickinson
Executive Vice President of Pathway to Living
Justin is senior vice president of investments for Pathway to Living, the seniors housing arm of the Chicago-based firm.
Dickinson will oversee the overall investment strategy for Pathway to Living, including acquisitions, dispositions, and fundraising for all seniors housing transactions. He will also oversee ground-up development activity for Pathway to Living and will develop investment strategies on a national scale.
Prior to joining Waterton, Dickinson was senior vice president of acquisitions/investments for Anthology Senior Living, the senior housing arm of CA Ventures. He helped launch and grow the platform during his tenure, executing 41 senior living transactions totaling $2 billion over five years. His experience also includes the retail, industrial, residential, and medical real estate sectors, having previously held investment, construction and development roles with Janko Group, Frauenshuh Healthcare Real Estate Solutions and Welltower Inc.
Alan Fairbanks
Executive Vice President of Bickford Senior Living
Alan Fairbanks is Executive of VP and a principle for Bickford Senior Living in Olathe, Kansas, which owns and operates over 60 senior living communities across the country. He spent the early part of his career as an administrator in a skilled nursing facility. He joined Bickford in 1996 and has held various positions including Director, Divisional Director of Operations, Product Manager of Assisted Living and Dementia, and General Manager. Alan has been a member of Argentum's Executive Roundtable for Operations since its inception and currently serves as Chairperson. Alan is committed to long-term personal development and has completed 4 years of advanced training at the Stagen Leadership Academy. He earned his bachelor's degree from Kansas State University and his Masters in Health Administration from the University of Kansas.
Retirement Unlimited Inc.
Doris-Ellie Sullivan, President
Retirement Unlimited Inc. (RUI)
After her time as a nurse in the United States Army, Doris-Ellie Sullivan transitioned into the skilled nursing facility realm in 1994 at Beverly Enterprises and Integrated Health Services and then into the senior living industry realm in 2007 at Somerville and Emeritus and has built her knowledge and experience for over 25 years. Most recently, she has provided leadership, guidance, and drive as President of Retirement Unlimited, Inc (RUI) based out of Roanoke, Virginia. Under her six-year leadership, RUI has more than doubled in the number of senior living communities adding communities that they own as well as many they manage in Virginia and now Florida. She also is accredited for building the company's signature programming setting the organization apart from other senior living companies. Through the development of nine specialized signature programs, Sullivan has not only enhanced the experience of their residents, but she has also provided new opportunities for team member growth and advancement within the company. With a current portfolio of nineteen communities and three in development, Sullivan has transitioned RUI's 40-year legacy from quiescent to an industrious and progressive organization, with proven records in occupancy and profit during all climates. Sullivan is currently on the board of Argentum – Senior Living Association and the American Senior Housing Association as well as a Deputy on the Virginia Business Council. She was also on the board of The Virginia Healthcare Association from 2017-2019.
John Cochrane
President and CEO, HumanGood
As president and chief executive officer of HumanGood, John Cochrane is responsible for the strategic direction of the company, overseeing operations and serving as the primary liaison to the HumanGood Board of Directors. With the recent affiliation with Presby's Inspired Life, HumanGood now operates 21 life plan communities and 95 affordable housing communities in six states serving more than 13,000 residents. HumanGood is the sixth largest nonprofit senior living provider in the country and carries a Fitch rating of A- with a stable outlook on its core California-based credit.
Previously, Cochrane worked for Lifespace Communities, where he served as chief operating officer overseeing 11 retirement communities in seven states. Cochrane previously worked as a practicing attorney specializing in real estate and finance. He has his law degree from Northwestern University and a bachelor's degree in political science from Northern Illinois University.
Session two highlighted both the partnership and the conflict between operators and capital investors when supporting innovation. We discussed how senior living can continue to move forward when innovation is the right choice—but without an immediate return—and discovered how capital partners look for balance between elevating quality of care, driving outcomes, and improving NOI.
Sabra Health Care REIT, Inc
Talya Nevo-Hacohen
Executive Vice President, Chief Investment Officer and Treasurer, Sabra Health Care REIT, Inc.
Ms. Nevo-Hacohen has served as Sabra's Executive Vice President, Chief Investment Officer and Treasurer since November 2010. Prior to joining Sabra, Ms. Nevo-Hacohen served as an advisor to private real estate developers and operators regarding property acquisitions and dispositions, corporate capitalization, and equity and debt capital raising and was a Managing Director with Cerberus Real Estate Capital Management, LLC, an affiliate of Cerberus Capital Management, L.P., a private investment firm. From 2003 to 2006, Ms. Nevo-Hacohen served as Senior Vice President—Capital Markets and Treasurer for HCP, Inc. (now Healthpeak), a healthcare REIT. And from 1993 to 2003, Ms. Nevo-Hacohen worked for Goldman, Sachs & Co. where she was a Vice President in the investment banking division and finance, operations and administration division. Prior to her affiliation with Goldman Sachs, she practiced architecture and was associated with several architectural firms in New York.
Ms. Nevo-Hacohen received her B.A. from Yale University (1981), and her M.Arch. (1984) and M.B.A. (1993) from Columbia University. She is a trustee of Seritage Growth Properties, and serves on the board of advisors of Znest, a technology start-up serving the senior housing industry. She is a trustee of South Coast Repertory and serves on its Executive Committee, as well as Chair of U.S. Friends of Dror Israel. Ms. Nevo-Hacohen is a locally competitive masters' division runner who continues to train and race regularly throughout southern California.
Ray Oborn
Executive Vice President, American Healthcare REIT
Ray Oborn serves as executive vice president of asset management for American Healthcare REIT. He is responsible for the management of the company's portfolio of senior housing, skilled nursing and hospital assets throughout the United States and the United Kingdom. With more than 25 years of senior level experience in the healthcare space, Oborn has extensive experience in the administration and development of facilities that provide independent living, assisted living, Alzheimer's/memory care, and skilled nursing for seniors.
Prior to joining American Healthcare Investors, Oborn served as president of Cherrywood Pointe Investment, LLC and Executive Vice President of United Properties, a real estate investment and development company based in Minneapolis, MN. As president of Cherrywood Pointe, Oborn was directly responsible for managing the firms' senior housing portfolio and strategic growth initiatives.
Previously, Oborn served as senior regional vice president of operations for Brookdale Senior Living from 2014 to 2017. In this capacity, he was responsible for the operations of 50+ communities in 6 states across the Mountain West region. He also previously served in executive capacities with New Perspective, Silverado, and Sunrise Senior Living, where he was the SVP of Operations for the western division and oversaw 70+ communities in the Western US and Canada.
Bridge Seniors Housing Fund Manager LLC
Robert Chapin
CEO, Bridge Seniors Housing Fund Manager LLC
Robb Chapin serves as a Senior Managing Director at Bridge Investment Group, as well as Chief Executive Officer and Co-Chief Investment Officer of Bridge Seniors Housing Fund Manager LLC. From late 2005 to 2013, Robb served as Co-Chief Executive Officer for Servant Investments and Co-Founder of Servant Healthcare Investments, LLC, ("SHI") an affiliate of Servant Capital Group where he was responsible for corporate strategy, capital formation and served on the executive committee. Servant Healthcare Investments was the sub-advisors to a public non-traded healthcare REIT focused on seniors housing and other healthcare related properties and the GP/sponsor of a private healthcare development fund. From 1999 to 2005, Robb served as Executive Vice President for Trustreet Properties, Inc. ("A CNL Legacy Fund"), a publicly traded REIT with over 3000 properties in over 40 states. He managed the investment strategy nationally for the acquisition of single-tenant net leased properties and was responsible for over $2 billion of commercial real estate acquisitions and investments. From 1997 to 1998, Robb participated in the formation of CNL Retirement Properties, which acquired a portfolio consisting of over 275 properties nationwide valued at over $4.2 billion. Prior to joining CNL in 1997, he was the President of Leader Enterprises, a premier sports marketing company. Robb received his Bachelor of Science in secondary education from Appalachian State University. He currently serves on the Board of Directors of the National Investment Center for Senior Housing and Care (NIC) in addition to serving on the Public Policy Committee for the American Seniors Housing Association (ASHA).
Greg Furst
Strategy Consultant, Omega
Greg Furst is currently strategy consulting for Omega Healthcare Investors and Connected Living.
Previously, he served as CEO of Highstreet IT where he led a dramatic 3 year turnaround that resulted in a more focused, scalable, and profitable organization with a strong global delivery engine in both managed application services and application consulting. He also led the sale of the HNS division to a strategic buyer in November of 2019.
Greg has 25 years of managed IT Services, cloud, software and security experience, and has built organizations and led high-profile initiatives in direct sales, marketing, product management and strategic alliances.
Our third session explored the perception venture capitalists have of the senior living industry and how these views impact their investing decisions. We reviewed their approach to investing in technology, guidelines for measuring value, and expected pros and cons of investing in senior living technology.
Justin Butler
Partner at Eclipse Ventures
Justin brings to Eclipse a deep understanding of translating basic science into successful commercial operations. He aims to collaborate with founders who are working at the intersection of multiple disciplines and is particularly interested in novel approaches to complex issues in infrastructure in healthcare and life sciences. Prior to joining the investment team at Eclipse, Justin built and led the commercial operations at Misfit, a digital health company acquired by the Fossil Group for more than $250M. Before Misfit, Justin managed the commercialization efforts in the foods, fuels, and chemicals spaces at Synthetic Genomics (SGI), a leading synthetic biology company. Justin received his B.S. in Chemical Engineering from UCSB and his MBA from MIT Sloan. He sits on the Industry Alliance Board of the California Institute for Regenerative Medicine (CIRM), and the Commercial Advisory Board of the National Science Foundation Center for Cell Manufacturing Technology (CMat). Justin enjoys skiing, mountain biking, and sailing, and leads the Kathryn Butler Foundation in honor of his late wife where he is working to support the needs of those battling cancer, and bereaved children.
Ryan Gembala
Founder & Managing Partner at Pathbreaker Ventures
Ryan's passion is to build novel products that impact generations. His experience spans the startup lifecycle — co-founding & operating, investing from pre-seed to series B, and acquiring venture-backed companies. Prior to starting Pathbreaker, Ryan was a deal lead on the corporate development team at Facebook where he worked with product and engineering leadership to landscape technology ecosystems and execute acquisitions. Acquisitions worked on include Oculus, PrivateCore, LiveRail, Teehan Lax, and NimbleVR. At Facebook he focused on emerging technologies across AI/ML, Computer Vision, Virtual Reality, Security, and Product Design. Before Facebook, Ryan was an investor and operator at Azure Capital, an early stage venture firm with $750M+ under management where he focused on consumer and enterprise problems. Ryan began his career as a social entrepreneur — bootstrapping and co-founding H.E.R.O. for Children, a non-profit focused on emotional health and quality of life support for children infected and affected by HIV/AIDS. H.E.R.O. recently celebrated 17 years of service, and Ryan continues to serve on the board. Ryan earned his M.B.A. from the University of Chicago Booth School of Business where he began seed investing with Hyde Park Angels and won the Global Venture Capital Investment Competition (VCIC). He and his wife live in the San Francisco Bay Area with their three children.
Trae Stephens
Partner at Founders Fund
Trae Stephens is a partner at Founders Fund, where he invests across sectors with a particular interest in startups operating in the government space. He is also Co-founder and Executive Chairman of Anduril Industries, a defense technology company focused on autonomous systems. Previously, Trae was an early employee at Palantir Technologies, where he led teams focused on growth in the intelligence/defense space as well as international expansion, helping large organizations solve their hardest data analysis problems. He was also an integral part of the product team, leading the design and strategy for new product offerings. While at Palantir, Trae also served as an adjunct faculty member at Georgetown University. Prior to Palantir, Trae worked as a computational linguist building enterprise solutions to Arabic/Persian name matching and data enrichment within the United States Intelligence community. He began his career working in the office of then Congressman Rob Portman and in the Political Affairs Office at the Embassy of Afghanistan in Washington, D.C. immediately following the installation of Hamid Karzai's transitional government. Trae graduated from the School of Foreign Service at Georgetown University.
Joanne Chen
Partner at Foundation Capital
Joanne's passion for technology developed early, when her mathematician dad and computer scientist mom taught her how to program. By the time she was nine years old, she had turned her skills into a business and made her first webpage for a client. Joanne began her career as an engineer at Cisco Systems and later co-founded a mobile gaming company. She also spent many years working on Wall Street at Jefferies & Company, helping tech companies go through the IPO and M&A processes, and at Probitas Partners, advising venture firms on their own fundraising process. She was an angel investor for two years at Hyde Park Angels prior to joining Foundation in 2014. Joanne is on the board of TubiTV, FoxEye, SafelyYou, Findera, and observes the boards of Mya Systems, Custora, and Localytics. She has also invested in Oasis Labs, Brightback, Teamable, CaptivateIQ, and others.
We rounded out our series with a conversation around proven successes in innovation for senior living. We discussed the difficulties of breaking into the senior living industry, the drivers for success, and what can help create change. We also talked about how we can collectively support advancing technology throughout the industry, so that breakthroughs are the expectation, not the exception.
Carrie Shaw
Chief Executive Officer & Founder of Embodied Labs
Carrie, a medical illustrator, and health educator, has a particular interest in conveying the first-person perspective of vulnerable patient populations through virtual reality storytelling. After completing her master's in Biomedical Visualization in 2016, she founded her company Embodied Labs, with the goal of revolutionizing the way health care providers, caregivers, and patients learn about human health.
Tom Paprocki
Director of the Innovation and Technology Center at Direct Supply
Tom works closely with startups and universities from around the world to identify and adapt technologies for the senior care market. He has vetted 3000+ startups globally and works with operators across the US to measure the impact of new technologies on business, operational, and healthcare outcomes. Prior to joining Direct Supply, he worked in the biotechnology and pharmaceutical industries, did consulting work for CPG companies, and served in the U.S. Department of State in Russia. He earned bachelor's degrees in Russian and History from the University of Wisconsin and his MBA from Indiana University. When not at work, he is a passionate traveler, having traversed 70+ countries – mostly by motorcycle.
Myra Norton
President & CEO of Arena Analytics
Myra Norton is the President & CEO of Arena Analytics, company that helps people and organizations navigate the future of work using sophisticated AI and predictive analytics . Previously, she was the CEO of Community Analytics, an analyst at Northrop Grumman, a professor in Mathematics and Statistics at Temple University, Towson University, and the US Naval Academy, and an Administrator in the College of Science & Technology at Temple University. She serves as Immediate Past Chair on the Executive Committee of TEDCO, an organization founded to serve and expand the entrepreneurial ecosystem in the State of Maryland. She also chairs the BmoreSTEM Infrastructure Workgroup, working to increase student access and retention in STEM fields. Norton has been featured as a presenter, speaker and facilitator at several industry events such as the AHA Leadership Summit, ACHE Congress on Healthcare Leadership, SXSW, and several Modern Healthcare events. She has collaborated with researchers from Harvard University, Babson College, University of Virginia, the National Institutes of Health, University of Maryland, and the University of Chicago. Norton graduated from the University of Alabama as a Faculty Scholar, earning a BS in Math Education, and was then awarded a Future Faculty Fellowship and earned an MA in Mathematics and an MS in Statistics at Temple University.
Ashish Aggarwal
Co-founder and CEO
Ashish Aggarwal is co-founder and CEO of Caavo, an innovative Series C technology startup funded by top firms including Greylock, DCM, Sky, Hearst, Warner Media, and Lauder Partners. With more than 80 patents filed, Caavo has launched successful TV-based solutions for the mass market and senior living.
Within Senior Living, Caavo's interactive TV-based system is the most effective way to connect senior living residents, families, and staff through video calling and a suite of interactive communication tools. Caavo's unique ability to turn on a resident's TV, display any message or content on the screen, and remotely control the TV from anywhere, allows staff and families to reach residents with near-perfect reliability.
Before Caavo, Ashish founded Violet 3D, building the world's first, self-calibrating, wireless 3D surround sound system. He also oversaw an engineering team focused on developing audio and video technologies and products for Harman International's Advanced Technology group, and he was an audio architect at PortalPlayer, working on the first-generation iPod for Apple.
Ashish holds a Ph.D. in electrical engineering from the University of California, Santa Barbara.
George Netscher
CEO SafelyYou
George is the founder and CEO of SafelyYou. He started the company to support individuals like his mom living with Alzheimer's disease. The company began as his research in the computer science PhD program at UC Berkeley where he focused specifically on how to use new tools in AI to support those with cognitive impairment. It became the company SafelyYou in 2016. In the years since, he has worked almost every job in the company with a primary focus on de-risking each major obstacle that could prevent SafelyYou from helping all those in need. The thing he likes the most about SafelyYou is working with a team of extremely talented people similarly motivated to make a far-reaching positive impact.
In his closing remarks, Eren shared what prompted him to change his focus from education to healthcare, what it takes to innovate in different industries, and the invaluable lessons he's learned from both what worked and what didn't.
Eren Bali
Co-Founder & CEO of Carbon Health
Eren leads the Carbon Health team towards his vision to democratize healthcare and make quality care accessible for everyone. Previously, Eren paved the way to make education accessible by founding Udemy, the world's largest marketplace for online courses, with over 50 million students worldwide. In his youth, Eren was a star mathematician, winning awards in mathematics, physics, computer science and chess including the International Mathematical Olympiads. He still loves chess today and plays to unwind after a long day at the office.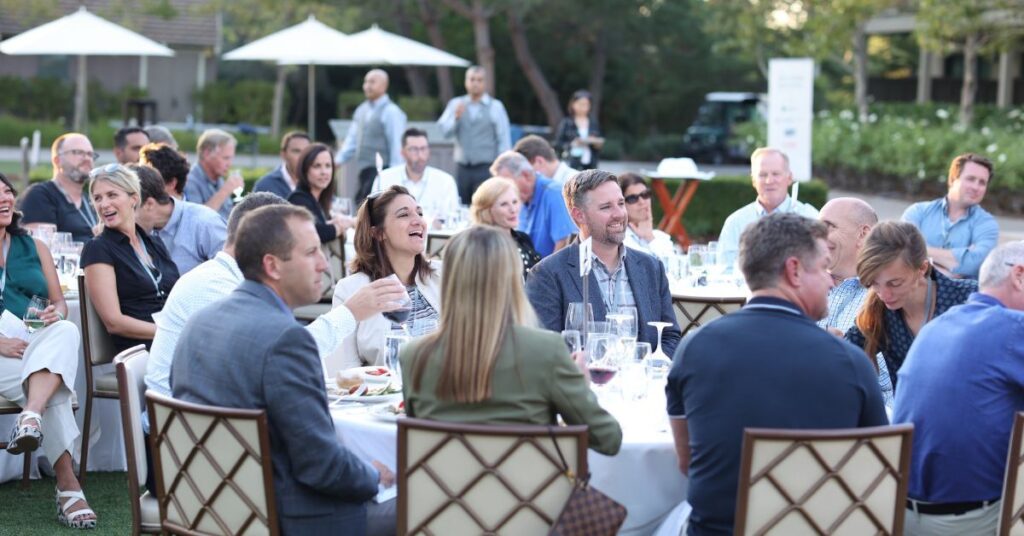 Google X Tour
(Pre-registration required)
Join us for this exclusive, behind-the scenes private tour of this prominent Silicon Valley innovation hub, X, a division of Google. There you will see firsthand what's next and how technology takes shape.
This tour is exclusively for industry operators and senior housing investor attendees.
Welcome Reception and Dinner at the Computer History Museum
Join us for the first official event of the summit, an evening of celebration, connection and education! We'll drink, dine and delve into exhibits including "Revolution: The First 2000 Years of Computing", an engaging 25,000-square-foot exhibition that chronicles the history of computing, from the abacus to the smartphone. Revolution has 19 galleries, 1,100 objects, and an array of original multimedia experiences, featuring first-hand accounts from pioneers and innovators. Explore the revolution that has changed our world.
Missed the shuttle bus? Take an Uber/Lyft and meet us there:
Computer History Museum
1401 N Shoreline Blvd
Mountain View, CA 94043
Google X Tour
(Pre-registration required)
Join us for this exclusive, behind-the scenes private tour of this prominent Silicon Valley innovation hub, X, a division of Google. There you will see firsthand what's next and how technology takes shape.
This tour is exclusively for industry operators and senior housing investor attendees.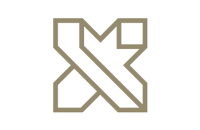 Transportation will be provided to all summit destinations from the Rosewood Sand Hill hotel.
SafelyYou would like to extend a special thank you to our sponsors. Without their support, the summit, its opportunities, and the future successes first developed by the leaders who gathered with us would not be possible.
Create transformative change in senior care
Transformation doesn't come from just one of us, it comes from all of us. It takes a collective effort. It takes a collaborative spirit. Now, it's time to unlock our collective potential to transform senior care, building a better future for seniors and a better way forward for the industry. It starts with the Senior Care Innovation Exchange. Become a member now to share perspectives and take action together, overcoming both common and complex challenges in senior care with new, innovative solutions.